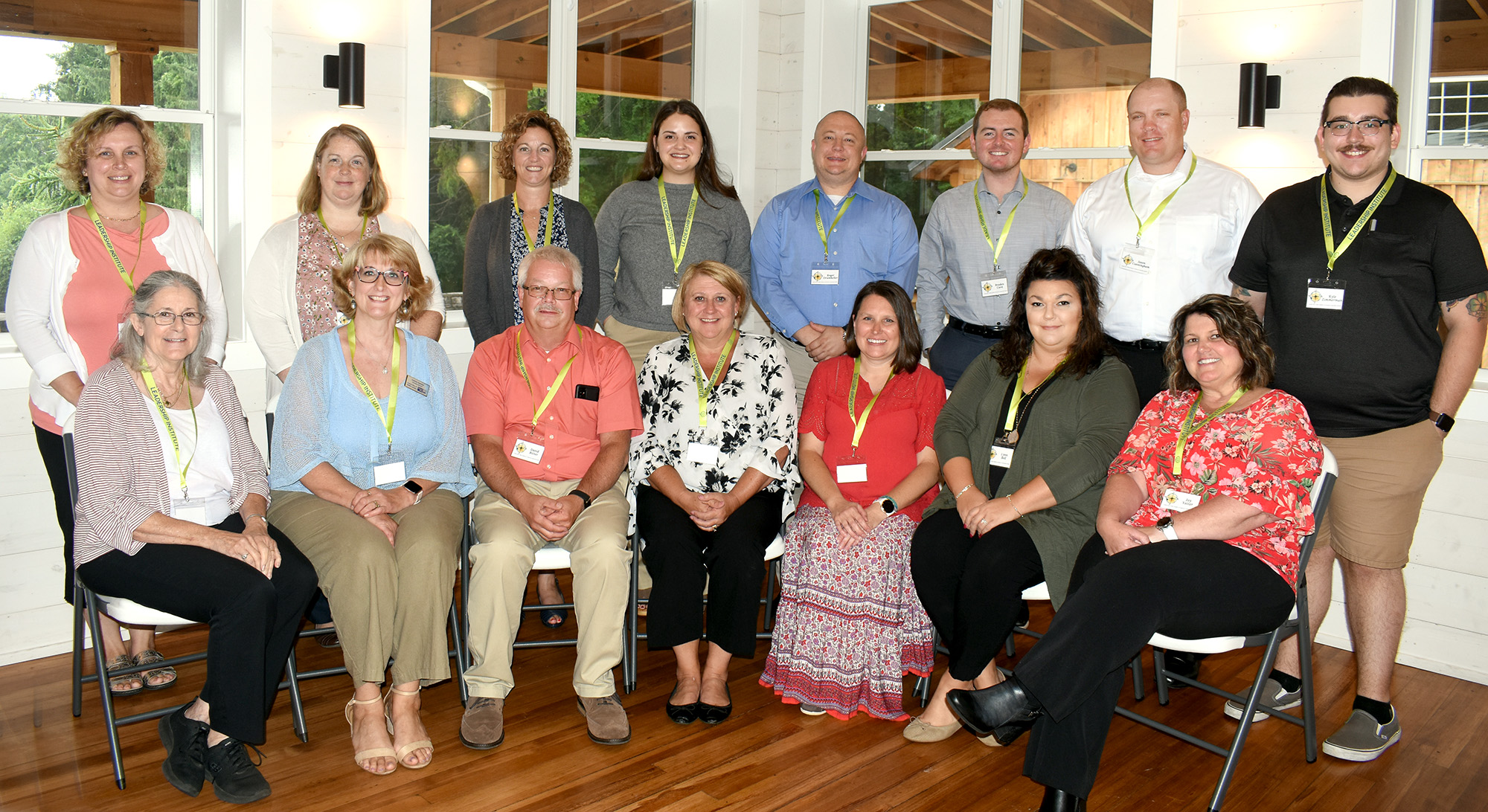 The Juniata River Valley Chamber of Commerce is proud to present the JRVCC Leadership Institute. We strongly believe that our future leaders need the opportunity to incorporate prior experiences with new found knowledge to equip them to empower and influence those around them. We believe that great leaders move and inspire, improving their workplaces and communities. Benefits of Leadership Training:
1. It's an investment In the future
2. Leaders are needed everywhere; in the workplace & in our community
3. Employee development leads to organizational growth
4. Training gives you a competitive advantage
5. Guarantees your company's future and sets the tone for innovation
6. Develops your staff to be high performers & loyal
The cost is $750 per Chamber member participant and $850 for non-members. Applicants will be invoiced for tuition upon their acceptance into the program. Tuition may be paid by the individual, employer, or other agency. Tuition may be paid by check or credit card.
Our next class will begin on September 6, 2023.  The deadline to register is July 14, 2023, with acceptance notification by July 28, 2023. 
There will be a full-day session the 2nd Wednesday of the month from 8:00 am – 4:00 pm.
 Participants must make their own arrangements for travel. To graduate from the Institute, you may only miss 1 session, and have full participation in the team community project. Attendance reports will be sent to sponsors and participants. The JRVCC Leadership Institute Committee will select up to 25 participants based on the submitted applications & letters of recommendation.